2024 Program
3 reasons to register for the conferences
Work 4.0: The future of work, now!
We need to rethink tomorrow's world of work, today! The world is changing, our relationship to work is changing. In the current context of talent shortage, how do we motivate our teams and attract new talent? How do we understand, manage and share a vision with employees in search of meaning?
The situation is complex and a number of transitions are underway: technological (digitalisation), economic (globalisation), environmental (sustainable development), political (issues of national sovereignty), demographic (ageing population, migration), social (inclusion, CSR), cultural (relationship to work, flexibility), etc., and they all have an impact on organisations and work.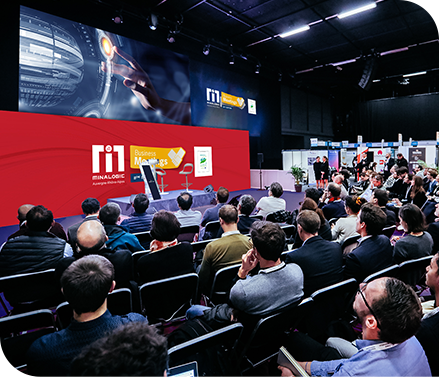 There is therefore no shortage of challenges for Human Resources: attracting and retaining talent, anticipating future labour market needs, supporting and developing inclusion, developing a communication strategy that takes generational differences into account, representing the employer brand on social networks, guaranteeing well-being at work, meeting the challenges of sustainable development, etc.
To give you some ideas on these essential questions, the conference cycle of the 9th edition of the MBM will highlight some initiatives and solutions.