Video visits go viral: COVID-19 sparks growth in video doctor's visits (In English)
Duncan Stewart ● Director of Research ● Deloitte Canada Technology, Media and Entertainment, & Telecommunications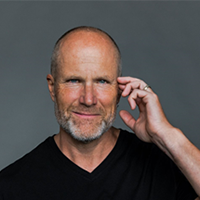 Duncan is the Director of TMT Research for Deloitte Canada and is a globally recognized expert on predicting the future of consumer and enterprise technology, media and entertainment & telecommunications. He has been co-author of Deloitte Global Research's annual Predictions report on trends in TMT since 2008. He meets with hundreds of the top tech, media and telecom companies globally each year, and incorporates their insights into his work.
He presents regularly to companies and at conferences, has a high-profile media presence and is frequently interviewed on the future of everything.
Duncan has 31 years of experience in the TMT industry. As a portfolio manager, he made investments in the tech and telecom sector, and won the Canadian Technology Fund Manager of the Year award in its inaugural year. In his time as an investor he deployed a cumulative $2 billion of capital into global TMT markets, in public and private companies.
___________________________________________
Join Duncan Stewart, author of Deloitte's 2021 Prediction on video doctor visits, as he takes a deep dive into the Prediction, implications, the growing market for home medical accessories, new data on pandemic visit tendencies, and a new Deloitte survey of US medical leaders on what is the optimal level of virtual visits going forward!