Introduction - (In)security (In English)
Erasmia Dupenloup ● Director of Business Development ● Minalogic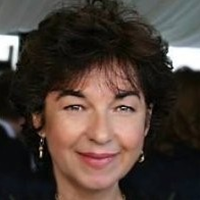 Erasmia holds a M.S. in Software Engineering from the University of Grenoble. She held several positions as software engineer at IMAG Research LAB in Grenoble and at Alsys, a startup in Paris founded by the inventor of the ADA language. Prior to joining Minalogic in 2012, she worked at Hewlett-packard in California, serving as on-site consultant at Cadence Design Systems. She was a Board Trustee at the Lycée Français la Pérouse in San Francisco (Chair of the North American College Preparation Task Force, member of the Nominating Committee and of the Governance Committee).
___________________________________________
The last year has seen a massive change in the way we work, the way we do business and the way we live our lives. Undoubtedly, the Covid-19 crisis has been a catalyst for a great number of these changes, especially in terms of security. From health, in terms of the protection of personal data to economic security, in terms of both cybersecurity and digital sovereignty to security in the workplace, meaning working from home and the return to the workplace, security is at the forefront of everyone's minds.
During this introductory conference, Erasmia will present the different themes presented during the conference programme and explain how Minalogic's members respond to these different themes surrounding (in)security.