Hardware secure enclaves: why are they critical for IoT security, and what is coming next? (In English)
Serge Maginot ● CEO ● Tiempo Secure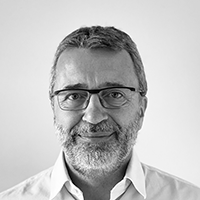 Serge Maginot has worked more than 30 years in the semiconductor industry. He graduated from Ecole Polytechnique and Telecom Paris engineering schools, and started his career in 1987 as a designer of video processing chips. In 1991, he co-founded a startup named LEDA and developing EDA tools (he was successively the VP of Engineering and the General Manager of the company). Then he joined Synopsys Inc. in 2000 as Director of R&D of static verification products. Finally, he co-founded in 2007 Tiempo Secure, a company specialized in the security of chip designs, and a winner of the French Government's Great Cybersecurity Challenge 2021. Serge is currently the CEO of Tiempo Secure. He is also a board member of the Minalogic association.
___________________________________________
Connected objects are protected and their encrypted communications uncrackable if and only if they integrate hardware secure elements – also called hardware secure enclaves or hardware security modules (HSM) – that are proven to be resistant against all state-of-the-art physical attacks, such as side-channel attacks and perturbation attacks. We will review the security features and benefits of these secure elements, and we will look at their possible evolutions allowing more secure IoT and more resilient infrastructures.