Digital Identity (In English)
Joni Brennan ● President ● Digital ID & Authentication Council of Canada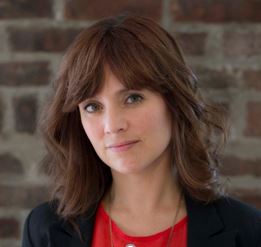 Joni Brennan is President of the Digital ID & Authentication Council of Canada (DIACC). Building on 15+ years of experience in Identity Access Management innovation, adoption, and industry standards development, Joni helps the DIACC to fulfill its vision delivering the resources needed to establish a digital identity ecosystem that accelerates the digital economy, grows Canada's GDP and benefits all Canadians. Joni builds diplomatic and impactful relationships and formalizes strategic partnerships. She has participated in influential committees from organizations including: SCC Data Governance Initiative, OECD ITAC, ISOC, IEEE, OASIS, ISO, and ITU-T.
Before joining DIACC Joni was Kantara Initiative's Executive Director driving programs for business, legal, and technology interoperability to connect entities and individuals in a more trustworthy environment. Joni lead Kantara Initiative as the United States premiere trust framework provider delivering value to multiple industry sectors. Joni helped to ensure that the Kantara Initiative program is aligned with multiple eGovernment strategies from economic regions including: Canada, New Zealand, Sweden, and the United Kingdom.
Joni Brennan previously served as the first-ever IEEE-SA Technology EvangeElist for Internet Identity and Trust focusing on issues of governance, policy, and technology development that touch digital Identity, personally identifiable information, and trust services.
When not connecting the digital identity world for the better Joni can be found skiing in beautiful British Columbia, Canada. She can also be found playing flute or synthesizers in future thinking musical collaborations.
___________________________________________
Digital ID and Authentication Council of Canada (DIACC) research finds that three-quarters of Canadians feel that it's important to have a secure, trusted, and privacy-enhancing digital ID to safely and securely make transactions online. As federal governments focus on post-pandemic recovery, investing in digital ID makes strong economic sense, especially for small and medium-sized businesses (SMEs). For SMEs, the impact of digital identity could be used to improve processes that are difficult today. This is especially true in situations where businesses need to provide proof of identity to another business. Considering SMEs account for approximately 30 percent of Canada's overall GDP ($450 billion), if we assume that the average SME could be just one percent more efficient with access to trusted digital identity, this results in a potential $4.5 billion of added value to SMEs and reinvestments in the Canadian economy. This presentation will provide a detailed overview of research performed over the course of 2 years to quantify public perception and demand for secure, interoperable, digital identity that works across the whole of the economy.